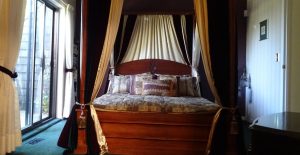 "Ron at Collectors Custom Furniture is a true expert at his craft and a delight to deal with.  A number of months ago we contacted Ron with a view to designing and building a canopy bed to fit around our existing waterbed, a long held desire of ours.
Ron was both inspired and inspiring at developing this fledgling plan and bringing it to stunning fruition, as the photos exemplify.  Ron actually completely redesigned and constructed a fantastic new canopy bed and used our existing rose engraved headboard, elevating it to full view.
This canopy bed far exceeded our expectations and greatly surpasses anything we have seen in any high-end stores, or online, and has garnered rich praise from all who've seen it.  This is a very sturdy, beautifully constructed bed having no loose parts to wobble or come loose.  Ron also added moulding details that are truly refined along with designing each of the four posts to gradually taper to elegant finials. This canopy bed is a true masterpiece.
We would not hesitate to recommend Ron to anyone seeking true craftsmanship for their home; for those looking to work with someone excited to face and meet a challenge, and to work with someone who is both flexible, yet knowledgeable about creating a unique work of art for his customers."
– Mike and Tess ODonoghue
Vancouver, BC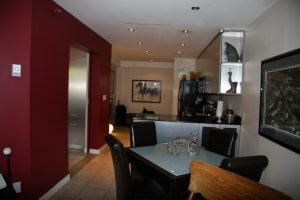 "When I decided to have my condo renovated I did not realize what the word "custom" mean until I started dealing with Ron, the owner of Collectors Custom. We met and discussed the entire renovations and the vision I had. I live in a building that is approximately 30 years old and I wanted to convert the place into a modern apartment. The only thing that did not change was the tiling in my condo. It was a huge task.
After sharing my ideas with Ron, he started working on each area. He asked me about the purpose of each space and what I liked and disliked about the current arrangement. He asked my preferences regarding lines, form and function. Every change was based on a number of conversations led by Ron that resulted in ensuring that the design met my particular vision. It was an exciting process to say the least. Ron would suggest and add and create based on his extensive experience. He would show me the plan and was not beyond revisiting something we had previously decided…" Read more
– Dr. Betty Boult
Vancouver, BC